LEMONADE STAND MINI-SESSIONS PHOTOS ARE HERE!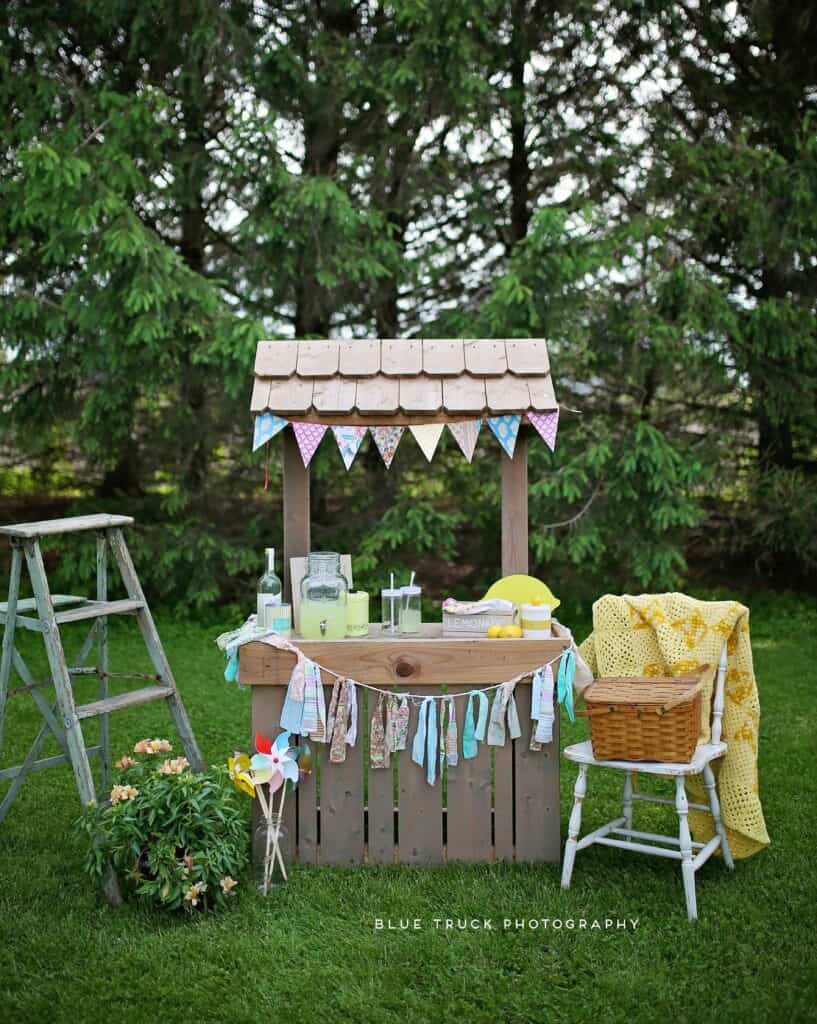 Lemonade, who wants Lemonade
Summer is on its way and what better way to celebrate than with a lemonade stand photo mini-session! This mini session sure took me back to my childhood. We would set up our lemonade stand and sell it by the cup. Spending the day with our friends; having cars stop, and the neighbors stroll down to buy their lemonade. I remember how they would stand around and chat with us, asking how our softball or baseball team was doing, or the latest bike tricks we were working on. And who could forget the tips!! .10 cents pretty much always turned into a dollar bill with a "keep the change". It was so much fun.
All those memories came back watching these two and oh boy did these adorable sisters love their lemonade! There was no shortage of laughter and silliness. Vivian and Emma were so much fun to photograph! They had me laughing, and some of the best quotes came from these two. Vivi "I'm loving up on this lemonade"  Emma "I can't stop drinking your yummy lemonade"! 🙂 Vivi and Emma wondered why we weren't selling the lemonade! It would have been a great idea but not much travel on my Utica, Illinois county road. I am confident these adorable sisters could have made a small fortune selling the lemonade to anyone who would be driving by. Who could say no those adorable faces?! If we only had put out a sign!
The Details
Lemonade is so refreshing on a hot summer day and this stand is perfect for so many ages, little ones to big brothers and sisters! I love this photo session as it works so well with boys and girls! Lemonade Mini Sessions include all props, 10 digital images, print release, online gallery, 20-minute session, and memories captured for a lifetime all for $99. and all the lemonade you want to drink!
My Adorable Lemonade Stand Set Up
What a lucky girl I am to have a handy (and fabulous) husband. I asked him if he could build a lemonade stand and this is what he created!! It is so perfect for summer lemonade, a fall pumpkin stand, Christmas hot chocolate, and spring flowers! My mind is spinning with ideas I can't wait to use it again soon. I set it all up on my family farm, truly the perfect setting. I am so lucky to live on a beautiful farmstead surrounded by wide-open blue skies, fields, barns, trees, and grain bins!
Thank you, Vivi, Emma, and wonderful Mom Jenna for visiting me for this fun Lemonade Stand Mini Photo Session!!
To book your Utica, Illinois lemonade stand mini session please contact us at
815-322-1212 or [email protected]
Adorable props from my very large collection and Target's great dollar spot https://www.target.com/and, of course, my husband for making the stand!