Sweet little Scarlett visited my Utica, Illinois studio for her 1-year cake smash session! I absolutely love cake smash sessions, they truly are some of my favorite moments to photograph. At Blue Truck Photography I always start out with those wonderful year-old portraits. The photos that will hold a special place on the wall or spot in the photo album. I love to capture those sweet chubby legs and fingers. Those moments go by so quickly.
Oh, the outfits, so darned cute!! As always Mom nailed it. With Stacy (Scarlett's Mom) she not only has the perfect outfit but the bow, necklace, and giant balloon to match! Check out the links at the bottom of the post for where to order.
After the portraits are done it's on to the cake smash! Scarlett's cake was amazing!! Loved it. It was the perfect little girl cake from Kelsey's Kakes http://www.kelseyskakes.com/site/ The cake was an ombre pink to white ruffles. Scarlett wasn't sure she was hungry for the cake but once she dug in, it was pure sugar delight. I love to see little fingers covered in frosting. Scarlet even shared part of her cake with Mom and Dad. Once again Mom was right on with Scarlet's cake smash outfit. Scarlett's first birthday party was a watermelon theme and she had the cutest outfit to wear for her watermelon party.
Tub time!!
I love, love, love ending cake smash sessions with tub time! Reasons?
#1 Mom and Dad get to take a clean baby home instead of a frosting covered baby
#2 It's super cute! (Do I need to say more?!?)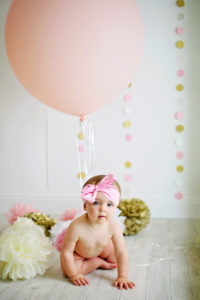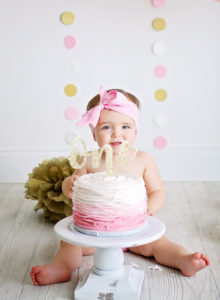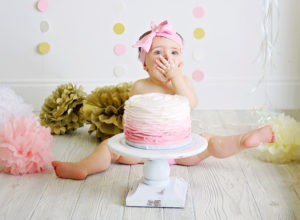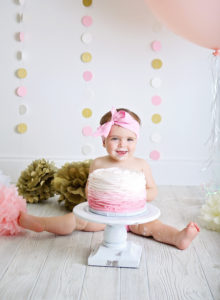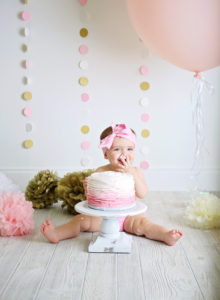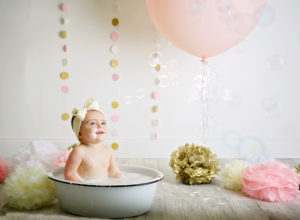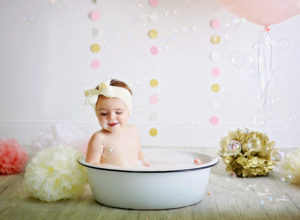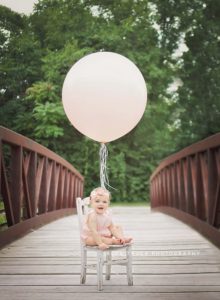 Check out my Summer Mini Sessions at https://bluetruckphotography.net/2018/06/summer-mini-sessions-utica-illinois-family-photographer/
https://www.facebook.com/RisingStarsMonogram/